How is School Different?
For the Fall 2020, MRCS will:
Provide dedicated, school issued Chromebooks and headphones for every student
Google Classroom has been updated and we have added features to assist teachers in assisting and supporting your student
Provide technology training to families both in person and through a video library prior to the start of the school year.
Provide technology support to assist you with technical problems related to your equipment
Strengthen the teacher-student relationship through live daily instruction that requires less home adult assistance
Provide opportunities to support families work schedules by utilizing video lessons that can be accessed outside of the school day
Providing Montessori material kits in hands-on packets, as well as introducing innovative on-line Montessori materials that can manipulated on your computer screen
Conducting on line family/teacher conferences through the Chromebooks and opening up teacher office hours so families can communicate their concerns and issues directly with their child's teacher
Provide at home supply packets to ensure that every student has the materials they need to do their daily lessons (pencils, paper, white boards, markers, crayons, ruler, scissors etc)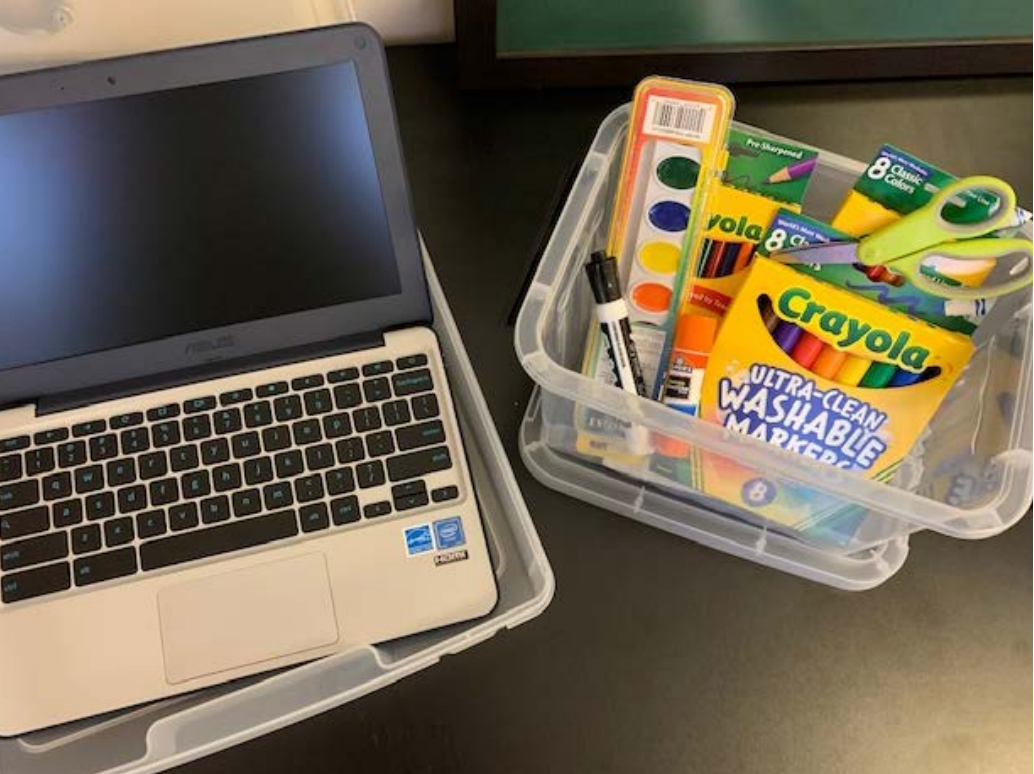 How Will Attendance Be Handled?
We want to make sure that every student has some online face to face communication with their teacher on a regular basis.  This means many students will be on line with their class every day beginning at 8:30 am. Teachers will take "attendance" through visually seeing the student on screen each day.  
In addition, attendance will be noted by the submission of required assignments based on the lessons for the week.  Since some students will not be "on screen" all day (based on a families' work schedule). The submission of required work will be critical in determining if student's are participating daily/weekly and most importantly, assessing their understanding of the curriculum.
Families of students who are unable to attend (be online) for all or most of the day, every day, will be asked to complete a support form and a customized schedule will be developed.
Will There be Orientation?
We will be providing In-person one hour orientation sessions for parents and students at our campus. These sessions will be socially distanced with no more than 6 families in each classroom and everyone will be required to wear masks in all common areas (entering and leaving the building and in hallways).
Orientation Agenda:
You will receive your dedicated Chromebook, headphones, supply kit and materials kit
You and your child will receive training on how to access Google classroom each day
You will receive a copy of your child's password
You will be given information about your child's teacher, a list of your online classmates and the expectations of the classroom for the year
You will be given information on how to pick up breakfast and lunch packets each week
You will receive information on how to submit assignments – both online and drop off points
A PARENTSQUARE SIGNUP HAS BEEN POSTED. PLEASE SIGN UP FOR AN ORIENTATION TODAY AS TIME SLOTS ARE LIMITED!